The project for this communication company had three major components; a content move from the McLean office to the Fairfax office, a clean out of the McLean office, and a decommissioning of a cooling unit consisting of industrial heat exchangers, pumps, and glycol removal.
The project began with the construction of scaffolding adjacent to the parking garage where the equipment was located. The rooftop pumps were removed and the glycol was drained. Pipes were capped at ground level and equipment and pipes were cut up into manageable sections for removal. This process took five days.
The content removal consisted of moving desks, chairs, and boxes to their other offices in Fairfax. This effort took one day. The final clean-out consisted of removing all the remaining furniture, chairs, and cubicles and removing whips, projectors, and a high-density filing system. This portion of the project took a day and a half.
The client began this project with many questions and concerns. Our team not only answered her questions, but did a great job calming her concerns. Ms. Matthews remarked on many occasions how professional and organized we were. She also praised the clear and consistent communication from OLS. Even the delay of the scaffolding removal was met with understanding from the client because we were out in front of it and we were open and honest about the time frame for the removal.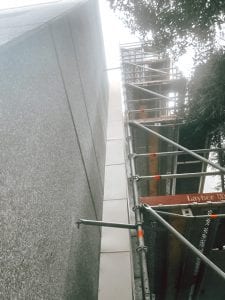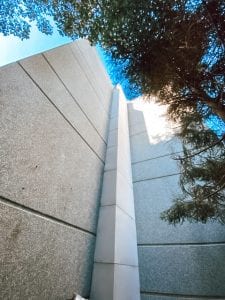 What Our Clients Have to Say...
"Thank you again for the exceptional and professional support provided by OLS to vacate the McLean suite. The team was well organized and thorough."
"At no time was it necessary to track or amend any of the OLS teamwork that was performed. It was a rest assured relationship from A-Z."
Contact OLS today!
We will be happy to discuss our services and make an appointment to see your space and products. Fill out a simple form or give us a call at 301.296.3100.