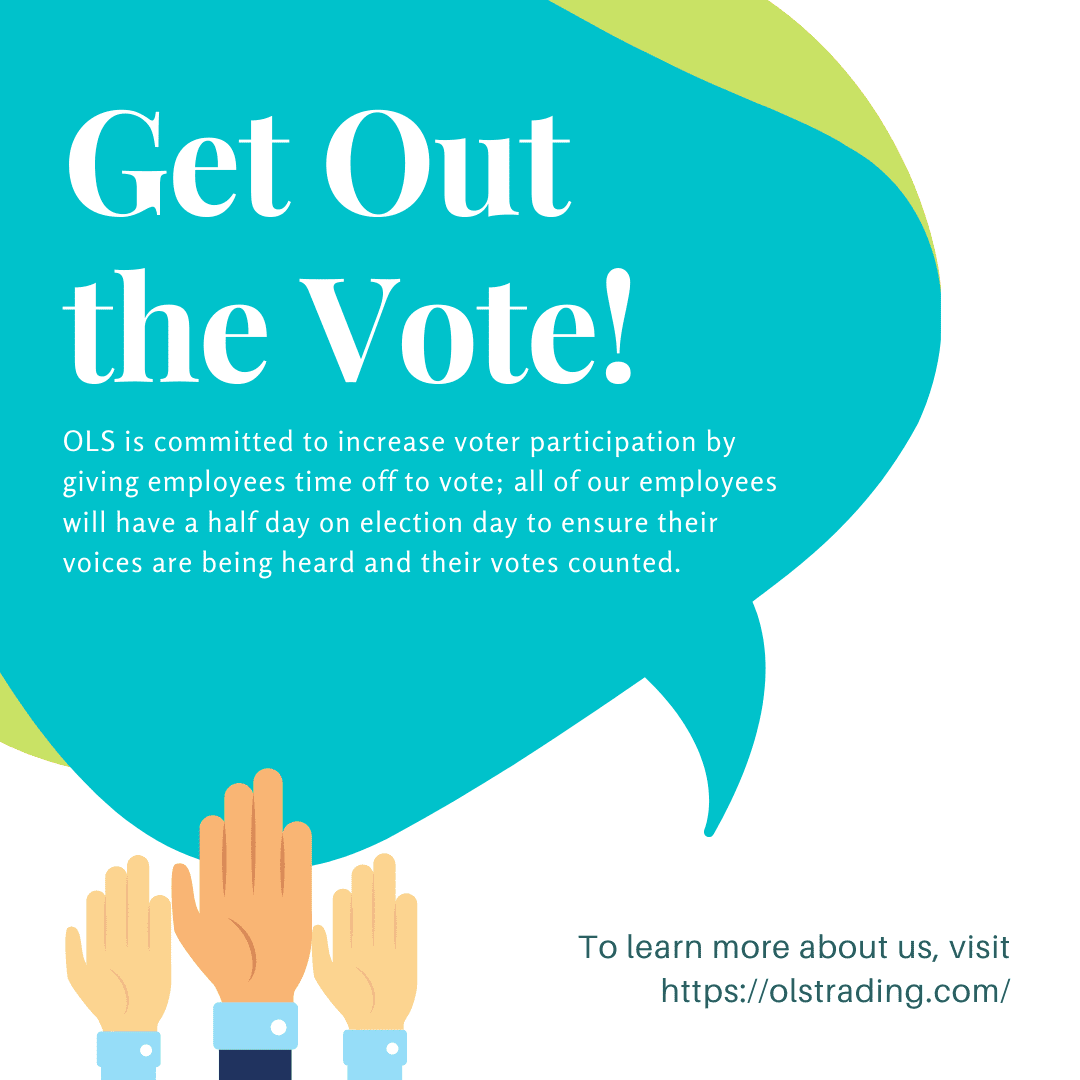 Our office will close early, 11/3 at noon to ensure all of our employees have ample time to vote in our National Election.
At OLS, we value each individual on our team as each and every one of us all bring something unique to the table. We think the same is true of all Americans. Now is the time to have your voice heard and your vote counted. VOTE, VOTE, VOTE!
The OLS team will return to the office Wednesday, 11/4 at 8 am and will return your email and messages as soon as possible.
"Somewhere inside of all of us is the power to change the world."
-Roald Dahl
Take care and once again go VOTE
!
Sincerely, The OLS Team